I am lucky to be the captain of a wonderful, fast and fun Fletcher Arrowflyte 140 speedboat from Fletcher International Sports Boats in United Kingdom with a Yamaha AET 85 outboard engine.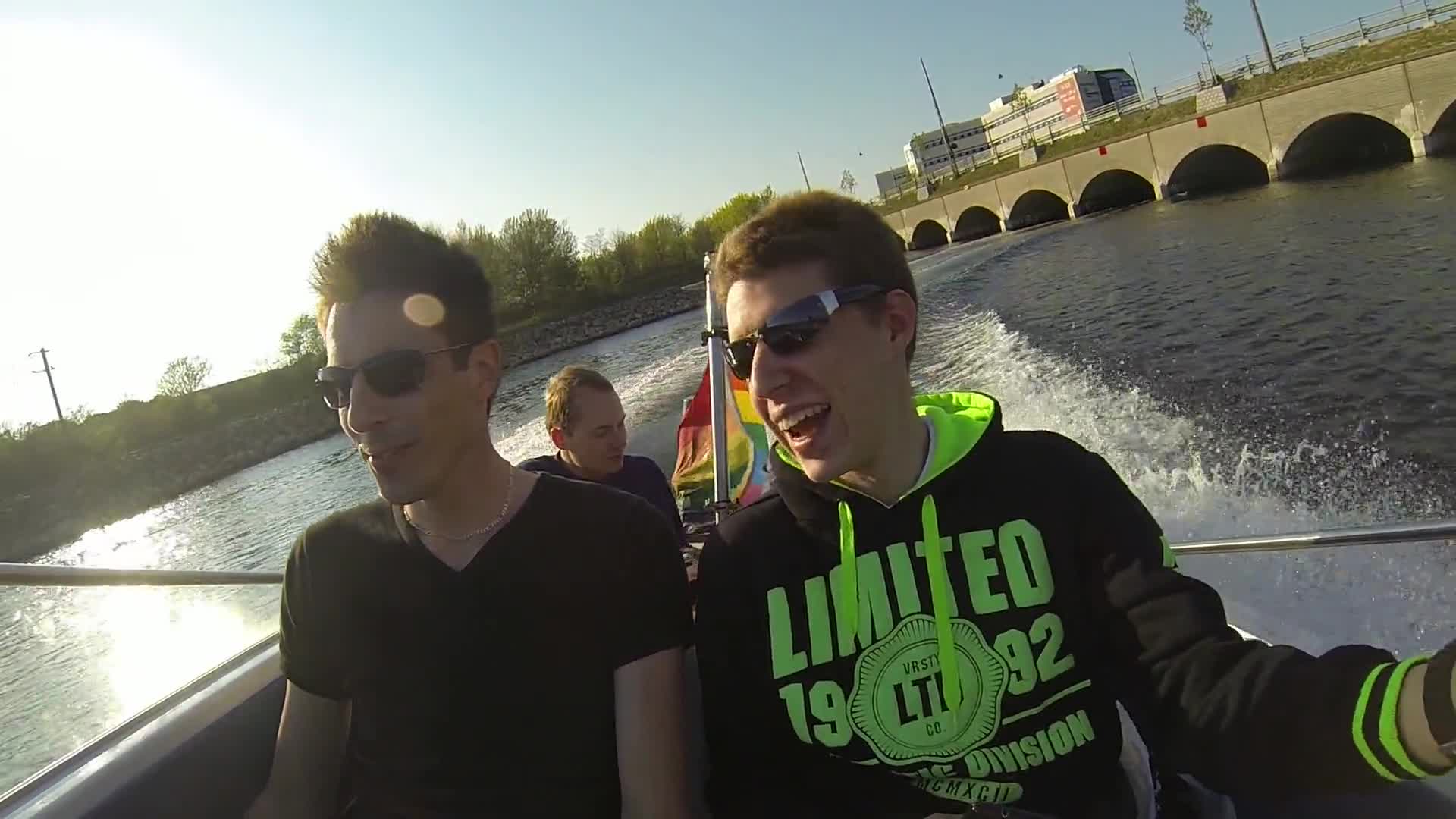 The awarded V-shaped racing hull design was designed by the founder of Fletcher Boats and legend Norman Fletcher. Norman Fletcher was probably the leading producer of runabouts and ski boats between the 1950s and 80s with a company based at Burntwood in Staffordshire.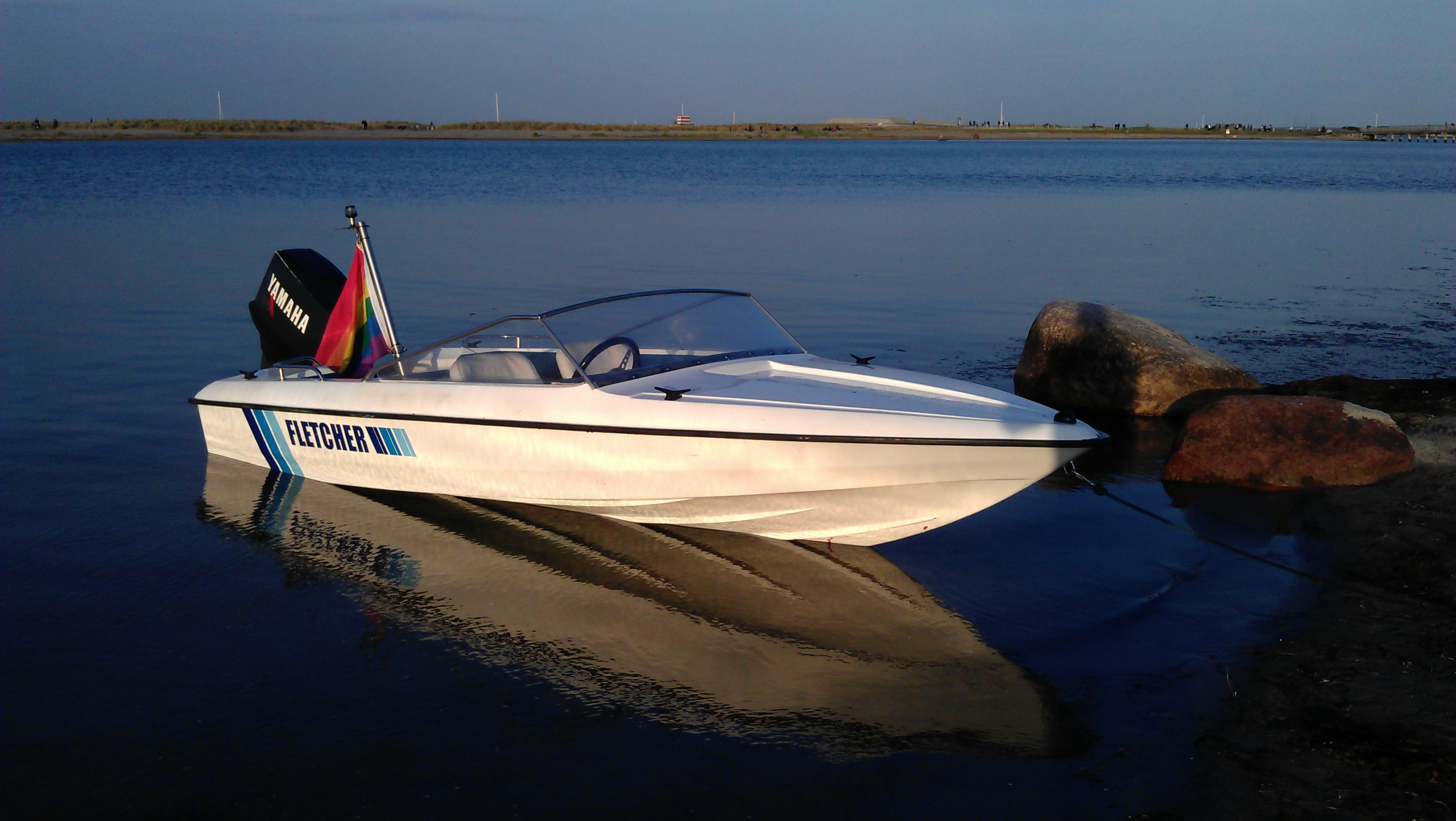 He opened his first business at the age of 19 in West Bromwich selling model making kits and took up powerboat racing 13 years later. Dissatisfied with the craft available at the time he designed and built his own race boat.
It proved so successful that he began building to order and within five years had three small factories producing a range of craft. His company, Fletcher International Sports Boats, went on to become one of the largest and most respected sports boat manufacturers in Europe.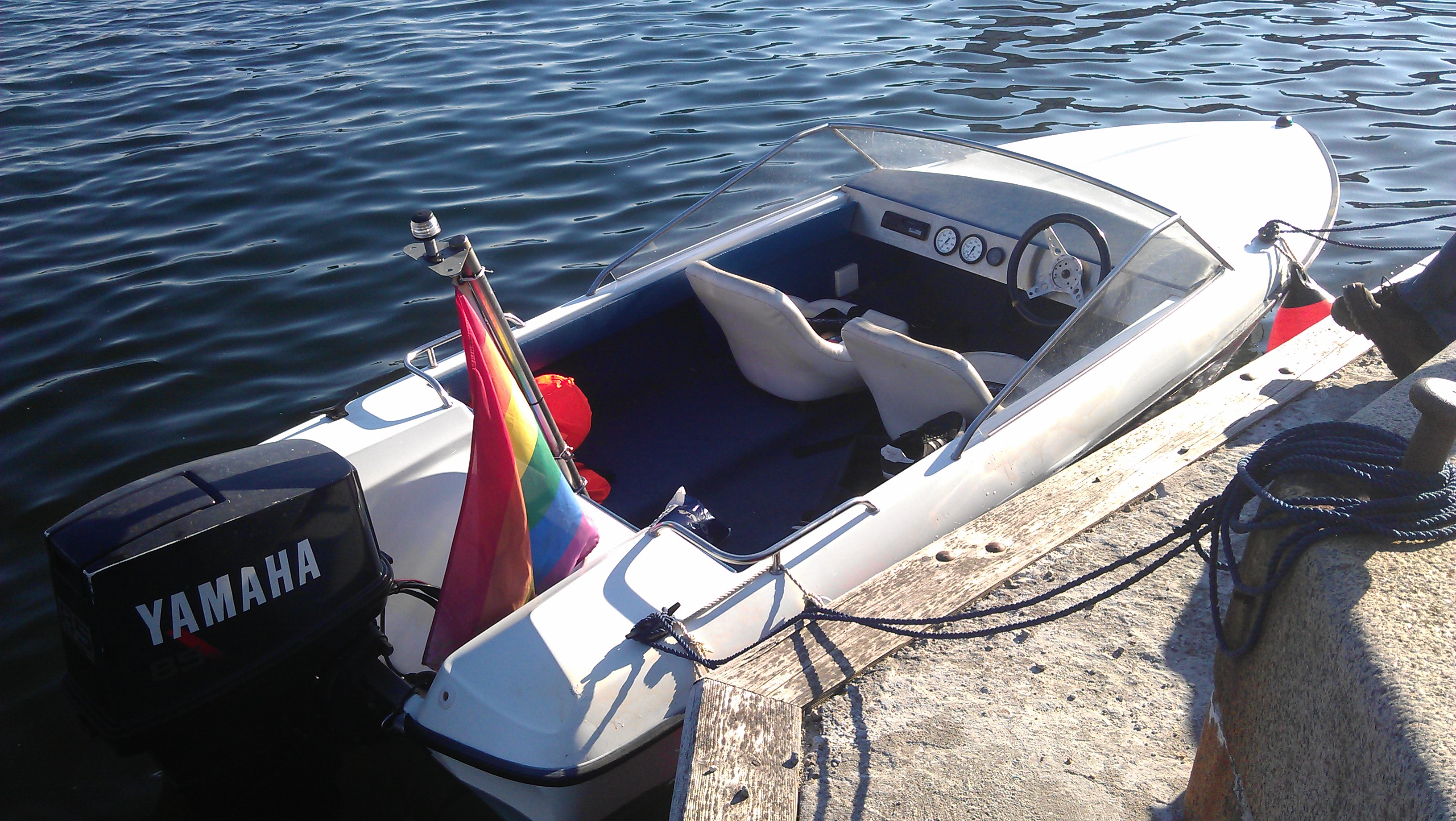 The engine is a two stroke piston engine with three cylinders in line and three carburators. The displacement is 1140 cc. The power output is 85 HP or 62.5 kW. The compression ratio is 5.1. The gear ratio is 13:26 (2.0). The weight is 114 kg. The bore and stroke measures 82×72 mm. The maximum operating range is 4500-5500 RPM.
The engine is fitted with electric starter and hydraulic trim & tilt. Loop-charged scavenging creates a circular flow for efficient removal of exhaust gas and even distribution of air-fuel mixture. The engine control is fitted with stop switch lanyard, that stops the engine immediately, if the operator leaves the helm.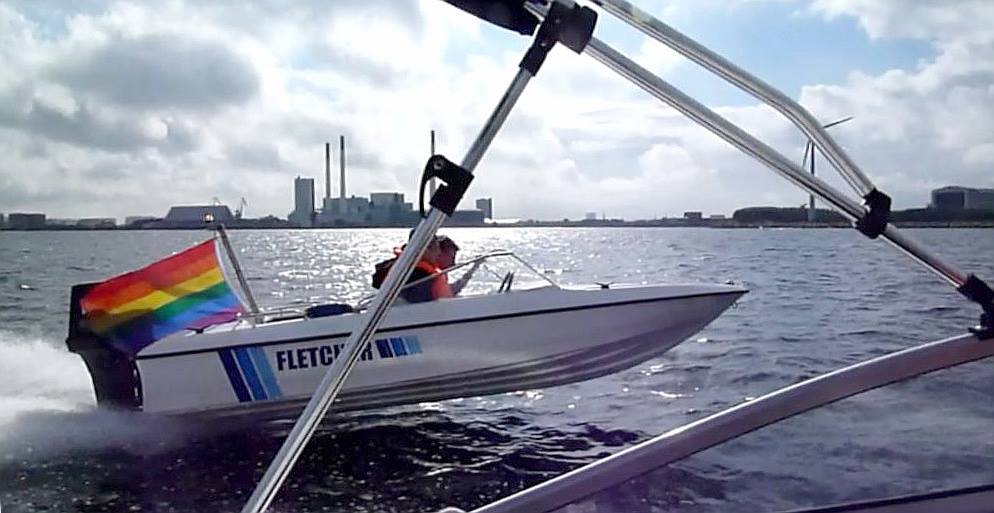 The engine has start-in-gear prevention. The engine has an overheat warning signal. The engine has an extremely durable crankshaft. The pistons are fitted with long life piston rings. The engine has sturdy gears and gear case.
The engine is a hard worker, that has the quality and reliability, that set Yamaha apart from the competition.
If you have any questions, then feel free to contact me. My mail address is micski@micski.dk. If you will be encrypting your message, you should download my public encryption key from the official key servers.